Accident Ends Stickels Night at Sunset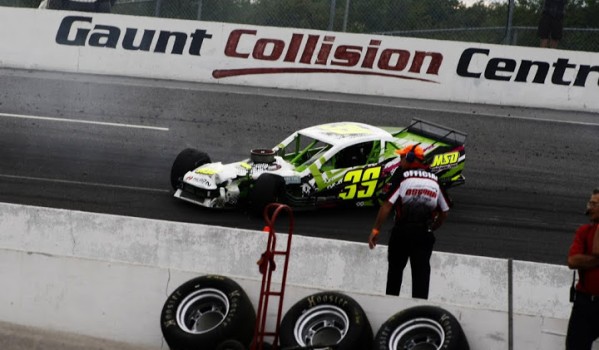 Shane Stickel's fourth career OSCAAR Modified start ended earlier than expected after being involved in a race-ending accident on lap 23 at Sunset Speedway on Sunday night.
Stickel had been running in the fourth position after starting third when the accident occurred in turn two on a restart following a Lane Zardo spin. The Kitchener, Ont. rookie was collected after Brent McLean got loose in corner two sending him up the track into Terry who went on to spin.
The spin caused everyone to slow down and check-up the race track. When Stickel slowed to avoid making contact Dave Osbourne would get into the back of him pushing him into the rear of McLean causing extensive front end damage and causing Stickel to retire from the race.
Stickel would be scored 13th as he suffered his second consecutive DNF with the tour due to the incident.
The MSD Machine Tool sponsored team was able to take positives from the event after earning their first heat race win with the tour earlier in the night. Stickel also finished third in his first heat of the night.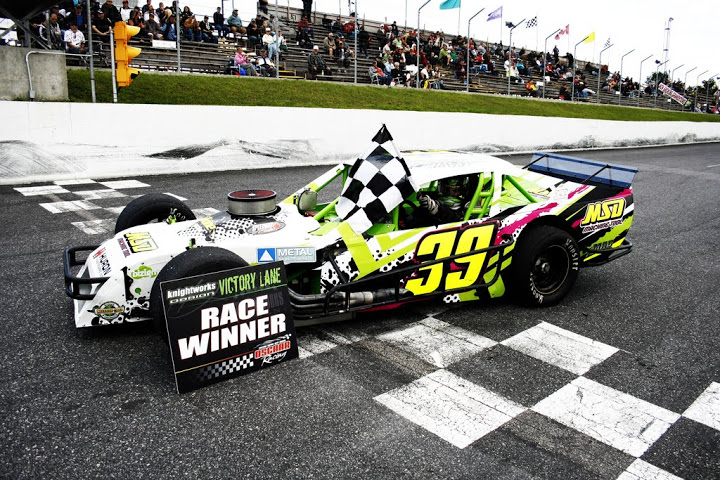 "It was definitely the best race of the year," said Stickel. "We finally got the car freed up so it's not pushing on the exit (of the corner)."
"The car didn't overheat either. We're finally getting the chassis figured out. It's handling the best it has and we got a heat win out of it, so that was a big celebration for our team."
Prior to Stickel's unfortunate involvement in the lap 23 incident, Stickel was engaged in a tough battle with Terry for the third spot. The two drivers have been running side by side for the past two consecutive weekends.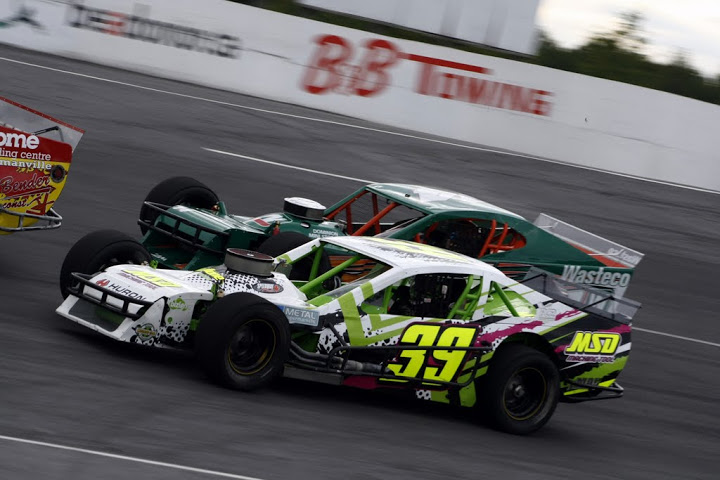 "It's kind of cool. We both have Troyer cars that were re-clipped over the winter, so out of any two cars ours are probably the most comparable," explained Stickel. "For us to trade a little bit of information is probably more beneficial for me right now. He and his dad have been a big help."
The top five cars at the front of the field ran with very little gap between them, which Stickel said is good for the series, but can be frustrating for the driver.
"It can be bittersweet. For 30 laps you're hanging around trying to get with the (top-three)," explained Stickel, "at the same time, if you can't make a pass it can become a little bit aggravating. But that's what makes for a competitive series. It makes for a good show for everyone."
After running on the cusp of his first career OSCAAR podium finish, Stickel knew it would have taken the right circumstances to get past one of the top-three pilots.
"Some things would have had to go my way on a restart," said Stickel. "I'm not sure I could have just battled for the spot. I have a little bit more work to do to make that happen."
"I think I was just hanging on and doing what I could to stay in fourth and fifth. I definitely had a top-five car."
Despite the gains the team made in their third start at Sunset, Stickel has identified areas where the team can improve for Saturday's event at Peterborough Speedway.
"We're going to working on gearing a little bit," said Stickel. "I'm having a hard time with my restarts. I always seem to lose a car length or two on those. It sounds like a lot of these guys are all over the chip at the end of the straightaway and have lots of gear to get out of the corner. I haven't really been playing it that way."
Stickel's MSD Machine tool team will regroup this week and head to Peterborough Speedway on Saturday, August 3 for the first time in an OSCAAR Modified. Racing gets underway at 6:00pm Saturday. Spectator gates open at 4:00pm.
Shane Stickel's OSCAAR season is supported by MSD Machine Tool, Shelane Properties, Huron Fasteners, Creative Edge Signs & Graphics, Metal Supermarkets, Paragon Collision Centre, MAC Contracting, Bizign Design Company, and SpeedwayPhoto.ca.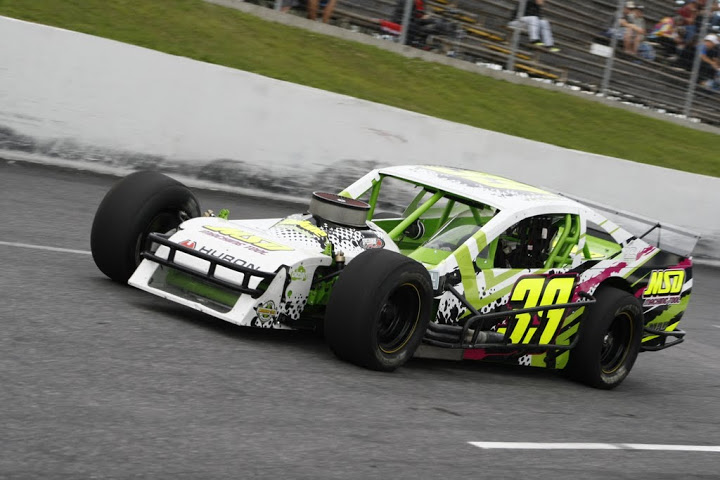 Follow Shane Stickel's rookie campaign with OSCAAR all season long online at www.shanestickel.com and on Twitter via @ShaneStickel.
By Clayton Johns (@cjohnsmedia)
Photo Credit: Dan Little Jr.
Related posts