Mid Season Update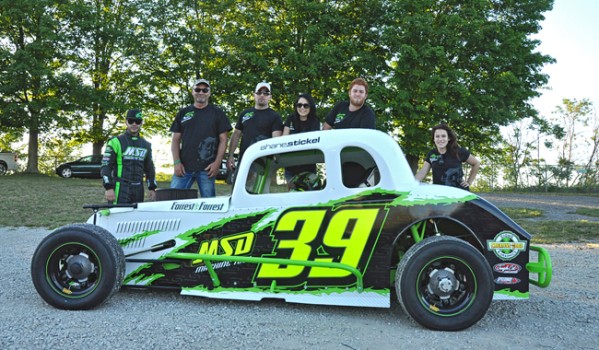 Shane Stickel Motorsports 2012/Photo by Speedway Photo:  The past three weekends have hosted some of the most exciting racing of the season.  Currently the team is sitting in 2nd place for the championship right behind the #57 of Steve Trendall.
Shane has had some tough luck with being caught up in a wreck at Sunset Speedway which took him out of the race , but has managed to come back with two consistent finishes in the last two weekends.  The team has been happy with the consistent results they have produced this year but is still digging for that first feature win of the season. A special thanks goes to the crew and sponsors for an awesome first half of the season. Without all the support we wouldn't be where we are this season.
The Vintage Modifieds have a week off and will return racing on July 27th when they head to Deleware Speedway for their only Friday night race of the season and the Mid Season Championship. The team is really excited to hit another ½ mile speedway so make sure to come check it out.  See latest race results below.
Sunset Speedway Results:
Heat Race – 2
Feature –16 DNF
Sauble Speedway
Heat – 3
Feature – 5

Flamboro Speedway
Heat – 2
Feature – 4
Related posts