Strong Finish at Canadian Tire Motorsports Park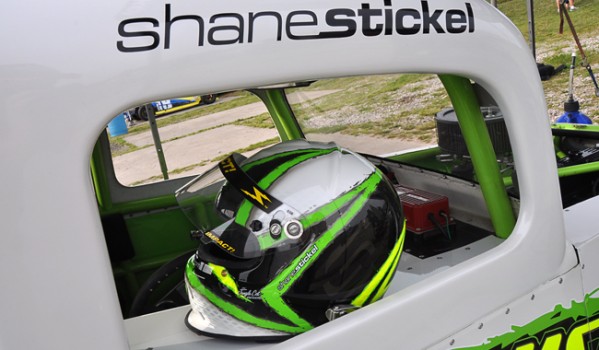 Shane Stickel Motorsports 2012- In the last three weekends the Vintage Mods were scheduled to travel
to 3 of Shane's favorite tracks. Unfortunately due to the wet weather conditions Delaware Speedway was rained out on July 27th along with Sunset Speedway on August 11. In between these 2 events the series managed to get one night of great racing in at the Canadian Tire Motorsports Park on August 4th right before the showers began.
Due to the extreme heat Shane battled a very tight race car along with most of the other drivers. The team worked on the cars set-up all night but was never able to get it right where it needed to be.  Despite an ill handling car the team still came out with a good points night finishing 2nd in the heat race and 6th in the feature.
This finish inched Stickel back into the points lead right in front of the #57 of Steve Trendall and the #6 of Adrian Donkers. Both of these drivers have been consistent and fast this season, with 4 races still left it could be anyone's Championship.
The Vintage Mods head to Flamboro Speedway for the 3rd time this season. Make sure to come out for a great night of racing.
Related posts