Success for Stickel at Canada's fastest ½ Mile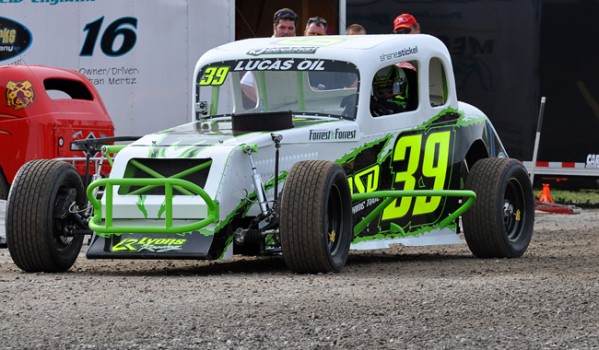 Shane Stickel Motorsports 2012 – On Saturday the Canadian Vintage Modifieds headed to the Canadian Tire Motorsports Park for their first race on a ½ Mile track this year. The track is fast and exciting and defiantly one of Shane's favorites.
Shane was a little slower in practice fighting with a loose racecar but made a few adjustments throughout practice to get it right where it needed to be.  The night was filled with fast bumper to bumper racing but when all was said and done It would be Adrian Donkers night with Shane right on his bumper to finish a close  2nd.
With two 2nd place finishes in just three races Shane has now slid into the points lead for the first time in his career just inching past Steve Trendell. The night proved to be a huge success for the team.
For the long weekend the Vintage Mods are heading to Sunset Speedway where they will be running with the OSCAAR Late Models, and the Ontario Pro Challenge. Make sure not to miss this ultimate long weekend event.
Related posts